A variety of resources offer information on substance and alcohol abuse effects and issues. Sources provide information on substance abuse and mental health organizations and Al-Anon and Alateen meetings, substance abuse prevention in young girls, substance abuse statistics and more.
Magnitude of Alcohol-Related Mortality and Morbidity among U.S. College Students Ages 18-24
College Drinking Statistical Papers
Alcohol-related unintentional injury deaths
As explained below, we estimate that in 1998 there were approximately 1,400 unintentional, alcohol-related fatal injuries among college students ages 18-24: approximately 1,100 traffic and 300 nontraffic unintentional, alcoholrelated fatal injuries.
Motor vehicle crash deaths
The NHSDA survey revealed that, in the year prior to the survey, a significantly greater percentage of 18-24 year old college students, compared with same age noncollege respondents, drank five or more drinks on a single occasion in the past month (41.7% vs 36.5%) and drove under the influence of alcohol (26.5% vs 19.8%).
Unintentional nontraffic deaths
In the NHSDA survey, 18-24 year old college students and same age noncollege students were equally likely to experience alcohol-related health problems (1.9% vs 2.0%).
The National Institute on Alcohol Abuse and Alcoholism at NIH has long been recognized as a national leader in research on harmful drinking among college students. NIAAA developed www.CollegeDrinkingPrevention.gov as a one-stop resource for comprehensive research-based information on issues related to alcohol abuse and binge drinking among college students, with online tools for parents, students, administrators and more.
Blood alcohol content is usually expressed as a percentage of ethanol in the blood in units of mass of alcohol per volume of blood or mass of alcohol per mass of blood, depending on the country. For instance, in North America a BAC of 0.1 (0.1% or one tenth of one percent) means that there are 0.10 g of alcohol for every dL of blood.
Supporting Resources
In addition to the Federally-sponsored resources below, CollegeAIM provides information to help you implement many specific strategies. See the listings on the individual-level and environmental-level strategies pages, and click on strategies rated as effective.
Federal Websites and Resources Supporting the Prevention of Underage and High-Risk Drinking by College Students
College Drinking: Changing the Culture is a central location for information related to alcohol use by college students. Resources on this site include:
College Alcohol Policies, by Campus
Supporting Research
Alcohol Policy Information System provides detailed information on alcohol-related policies in the United States at both state and federal levels. Detailed state-by-state information is available for more than 30 policies.
Safer Campuses and Communities website is based on an NIAAA-funded study that examined a variety of environmental-level strategies that could be implemented on campuses and in their surrounding communities. A free toolkit for implementing the collaborative model is available online.
NIDA's College-Age and Young Adults page provides the most recent data on substance use among this age group, including patterns of marijuana use, non-medical use of prescription drugs, cocaine, and newer trends like synthetic drugs, e-cigarettes, and hookah use. It also provides other links of interest to educators; dorm supervisors; counselors; clinicians and researchers who work with this age group, as well as students and parents.
National Registry of Evidence-based Programs and Practices provides analyses, costs, and contact information for several individual- and environmental-level strategies to reduce alcohol use by college students.
Center for the Application of Prevention Technologies is a national substance abuse prevention training and technical assistance site. Resources on the site include:
Evaluation tools and resources from federal and nonfederal sources
Strategic Prevention Framework, a five-step planning process that guides the selection, implementation, and evaluation of evidence-based, culturally appropriate, sustainable prevention activities
Report to Congress on the Prevention and Reduction of Underage Drinking (2013) includes policy summaries and state summaries identifying current legislative other ongoing efforts. This report is compiled by the Interagency Coordinating Committee on the Prevention of Underage Drinking and is available through www.StopAlcoholAbuse.gov and the SAMHSA Store.
The Guide to Community Preventive Services is a resource for evidence-based recommendations from the Community Preventive Services Task Force about what works to improve public health.
National Center on Safe Supportive Learning Environments offers training, technical assistance activities, and resources to support assessment, capacity building, strategic planning, implementation, and evaluation. Resources on this site include:
Underage Drinking Enforcement Training Center provides federal and non-federal resources, such as:
College e-kit web section
Preventing Binge Drinking on College Campuses: A Guide to Best Practices (2012)
Promising Practices: Campus Alcohol Strategies (includes an Alcohol Task Force Action Planner)
Party Patrols: Best Practice Guidelines for College Communities (2010)
Blood Alcohol Level Chart
See also: Short-term effects of alcohol and Alcohol equivalence
Progressive effects of alcohol
BAC (% by vol.)
Behavior
Impairment
0.001–0.029
Average individual appears normal
Subtle effects that can be detected with special tests
0.030–0.059
Mild euphoria Relaxation Joyousness Talkativeness Decreased inhibition
Concentration
0.060–0.099
Blunted feelings Euphoria Disinhibition Extroversion
Reasoning Depth perception Peripheral vision Glare recovery
0.100–0.199
Over-expression Boisterousness Possibility of nausea and vomiting
Reflexes Reaction time Gross motor control Staggering Slurred speech Temporary erectile dysfunction
0.200–0.299
Nausea Vomiting Emotional swings Anger or sadness Partial loss of understanding Impaired sensations Decreased libido Possibility of stupor
Severe motor impairment Loss of consciousness Memory blackout
0.300–0.399
Stupor Central nervous system depression Loss of understanding Lapses in and out of consciousness Low possibility of death
Bladder function Breathing Dysequilibrium Heart rate
0.400–0.500
Severe central nervous system depression Coma Possibility of death
Breathing Heart rate Positional Alcohol Nystagmus
>0.50
High risk of poisoning High possibility of death
Standard drink chart (U.S.)
Alcohol
Amount (ml)
Amount (fl oz)
Serving size
Alcohol (% by vol.)
Alcohol
80 proof liquor
44
1.5
One shot
40
0.6 US fl oz (18 ml)
Table wine
148
5
One glass
12
0.6 US fl oz (18 ml)
Beer
355
12
One can/bottle
5
0.6 US fl oz (18 ml)
Male
Female
Approximate blood alcohol percentage (by vol.)
One drink has 0.5 US fl oz (15 ml) alcohol by volume
Drinks
Body weight
40 kg
45 kg
55 kg
64 kg
73 kg
82 kg
91 kg
100 kg
109 kg
90 lb
100 lb
120 lb
140 lb
160 lb
180 lb
200 lb
220 lb
240 lb
1
–
0.05
0.04
0.05
0.03
0.04
0.03
0.03
0.02
0.03
0.02
0.03
0.02
0.02
0.02
0.02
0.02
0.02
2
–
0.10
0.08
0.09
0.06
0.08
0.05
0.07
0.05
0.06
0.04
0.05
0.04
0.05
0.03
0.04
0.03
0.04
3
–
0.15
0.11
0.14
0.09
0.11
0.08
0.10
0.07
0.09
0.06
0.08
0.06
0.07
0.05
0.06
0.05
0.06
4
–
0.20
0.15
0.18
0.12
0.15
0.11
0.13
0.09
0.11
0.08
0.10
0.08
0.09
0.07
0.08
0.06
0.08
5
–
0.25
0.19
0.23
0.16
0.19
0.13
0.16
0.12
0.14
0.11
0.13
0.09
0.11
0.09
0.10
0.08
0.09
6
–
0.30
0.23
0.27
0.19
0.23
0.16
0.19
0.14
0.17
0.13
0.15
0.11
0.14
0.10
0.12
0.09
0.11
7
–
0.35
0.26
0.32
0.22
0.27
0.19
0.23
0.16
0.20
0.15
0.18
0.13
0.16
0.12
0.14
0.11
0.13
8
–
0.40
0.30
0.36
0.25
0.30
0.21
0.26
0.19
0.23
0.17
0.20
0.15
0.18
0.14
0.17
0.13
0.15
9
–
0.45
0.34
0.41
0.28
0.34
0.24
0.29
0.21
0.26
0.19
0.23
0.17
0.20
0.15
0.19
0.14
0.17
10
–
0.51
0.38
0.45
0.31
0.38
0.27
0.32
0.23
0.28
0.21
0.25
0.19
0.23
0.17
0.21
0.16
0.19
Subtract approximately 0.01 every 40 minutes after drinking.
Alcohol Myths
Myth 1
I can drink and still be in control.
Fact 1
Drinking impairs your judgment, which increases the likelihood that you will do something you'll later regret such as having unprotected sex, being involved in date rape, damaging property, or being victimized by others.
Myth 2
Drinking isn't all that dangerous.
Fact 2
Among college students, alcohol contributes to deaths from alcohol-related unintentional injuries, as well as assaults, sexual assaults or date rapes, and poor academic performance.
Myth 3
I can sober up quickly if I have to.
Fact 3
It takes about 2 hours for the adult body to eliminate the alcohol content of a single drink, depending on your weight. Nothing can speed up this process - not even coffee or cold showers.
Myth 4
It's okay for me to drink to keep up with my boyfriend.
Fact 4
Women process alcohol differently. No matter how much he drinks, if you drink the same amount as your boyfriend, you will be more intoxicated and more impaired.
Myth 5
Beer doesn't have as much alcohol as hard liquor.
Fact 5
A 12-ounce bottle of beer has the same amount of alcohol as a standard shot of 80-proof liquor (either straight or in a mixed drink) or 5 ounces of wine.
Myth 6
I'd be better off if I learn to "hold my liquor."
Fact 6
If you have to drink increasingly larger amounts of alcohol to get a "buzz" or get "high", you are developing tolerance. Tolerance is actually a warning sign that you're developing more serious problems with alcohol.
Myth 7
I can manage to drive well enough after a few drinks.
Fact 7
The effects of alcohol start sooner than people realize, with mild impairment (up to .05 BAC) starting to affect speech, memory, attention, coordination, and balance. And if you are under 21, driving after drinking any amount of alcohol is illegal and you could lose your license. The risks of a fatal crash for drivers with positive blood alcohol content (BAC) compared with other drivers (i.e., the relative risk) increase with increasing BAC, and the risks increase more steeply for drivers younger than age 21 than for older drivers.
.
NIAAA recently launched the NIAAA Alcohol Treatment Navigator. This online tool helps you find the right treatment for you — and near you. It guides you through a step-by-step process to finding a highly qualified professional treatment provider. Learn more at https://alcoholtreatment.niaaa.nih.gov
Harm Reduction, Injecting Drug Use 101, Guide to Cleaning Used Syringes
Sharing needles, syringes, or other equipment (works) to inject drugs puts people at high risk for getting or transmitting HIV and other infections. People who inject drugs account for about 1 in 10 HIV diagnoses in the United States. The best way to reduce the risk of getting or transmitting HIV through injection drug use is to stop injecting drugs. Call 1-800-662-HELP (4357) to find a treatment center. If you continue injecting drugs, never share needles or works.
If you continue injecting drugs, never share needles or works. Many communities have syringe services programs (SSPs) where you can get free sterile needles and syringes and safely dispose of used ones. They can also refer you to substance use disorder treatment and help you get tested for HIV and hepatitis. Contact your local health department or North American Syringe Exchange Network (NASEN) to find an SSP. Also, some pharmacies may sell needles without a prescription.
Clean Syringe Access Database
US Syringe Exchange Program Database
NASEN is dedicated to the creation, expansion and continued existence of syringe exchange programs as a proven method of stopping the transmission of blood-borne pathogens in the injecting drug using community.
The following is a list by state/province/territory of those syringe exchange programs in North America that have given us permission to make their contact information public. This is not a definitive list of all syringe exchange programs.
AK | AZ | CA | CO | CT | DC | DE | FL | GA | HI | IL | IN | LA | MA | MD | ME | MI | MN | MO | MT | NC | NE | NJ | NM | NY | OH | OR | PA | PR | RI | VT | WA | WI
Exchange Program
A Disinfected Syringe is NOT a Sterile Syringe If it is done carefully and thoroughly, disinfection can reduce the amount of live HIV, HBV, and HCV in a syringe.
However, even the best disinfection procedure cannot guarantee that all viruses have been killed. The plastic syringes usually used by IDUs are designed for one-time use. They are not designed to be cleaned and used again.
Disinfected syringes do NOT meet the standards that are applied in all other settings in which people use syringes (such as hospitals, other health care settings, and insulin injections by people with diabetes). In these settings, people must use a new, sterile syringe for every injection.
For these reasons, a disinfected syringe is NOT as safe as a new, sterile syringe. Recommendations about disinfecting syringes with bleach or others agents apply ONLY to situations in which IDUs do not have sterile syringes.
Substance abuse treatment and access to sterile syringes through pharmacies, physician prescription, and syringe exchange programs are essential components of HIV prevention efforts among injection drug users.
Other things you can do to lower your risk of getting or transmitting HIV, if you continue to inject drugs, include:
Cleaning used needles with bleach. This may reduce the risk of HIV but doesn't eliminate it.
Using sterile water to fix drugs.
Cleaning your skin with a new alcohol swab before you inject.
Being careful not to get someone else's blood on your hands or your needle or works.
Disposing of needles safely after one use. Use a sharps container, or keep used needles away from other people.
Getting tested for HIV at least once a year.
Asking your doctor about taking daily medicine to prevent HIV (called pre-exposure prophylaxis or PrEP).
Using a condom the right way every time you have anal or vaginal sex. Learn the right way to use a male condom.
Learn more about how to protect yourself, and get information tailored to meet your needs from CDC's HIV Risk Reduction Tool
Getting Help Resources from National Institute on Alcohol Abuse and Alcoholism (NIAAA)
Finding and Getting Help
Treatment for Alcohol Problems: Finding and Getting Help
This guide from NIAAA is written for individuals, and their family and friends, who are looking for options to address alcohol problems. It is intended as a resource to understand what treatment choices are available and what to consider when selecting among them.
Rethinking Drinking: Alcohol and Your Health
For anyone who drinks, this site and booklet from NIAAA offers valuable, research-based information to help people to take a look at their drinking habits and how they may affect their health, and find ways to make a change.
Professional help
Your doctor. Primary care and mental health practitioners can provide effective alcoholism treatment by combining new medications with brief counseling visits. To aid clinicians, NIAAA has developed two guides: Helping Patients Who Drink Too Much, and for younger patients, Alcohol Screening and Brief Interventions for Youth: A Practitioner's Guide. Both are available at www.niaaa.nih.gov/publications/clinical-guides-and-manuals.
Specialists in alcohol use disorders. For specialty addiction treatment options, contact your doctor, health insurance plan, local health department, or employee assistance program. Other resources include:
Medical and non-medical addiction specialists
American Academy of Addiction Psychiatry
www.aaap.org
401–524–3076
American Psychological Association
www.apa.org
1–800–964–2000 (ask for your State's referral number to find psychologists with addiction specialties)
American Society of Addiction Medicine
www.asam.org
301–656–3920 (ask for the phone number of your State's chapter)
NAADAC Substance Abuse Professionals
www.naadac.org
1–800–548–0497
National Association of Social Workers
www.helpstartshere.org (search for social workers with addiction specialties)
Treatment facilities
Substance Abuse Treatment Facility Locator
www.findtreatment.samhsa.gov
1–800–662–HELP (1-800-662-4357)
Mutual-support groups
Alcoholics Anonymous (AA)
www.aa.org
212–870–3400 or check your local phone directory under "Alcoholism"
Moderation Management
www.moderation.org
212–871–0974
Secular Organizations for Sobriety
www.sossobriety.org
323–666–4295
SMART Recovery
www.smartrecovery.org
440–951–5357
Women for Sobriety
www.womenforsobriety.org
215–536–8026
Groups for family and friends
Al-Anon Family Groups
www.al-anon.alateen.org
1–888–425–2666 for meetings
Adult Children of Alcoholics
www.adultchildren.org
310–534–1815
Information resources
National Institute on Alcohol Abuse and Alcoholism
www.niaaa.nih.gov
301–443–3860
National Institute on Drug Abuse
www.nida.nih.gov
301–443–1124
National Institute of Mental Health
www.nimh.nih.gov
1–866–615–6464
Substance Abuse and Mental Health Services Administration
www.samhsa.gov
1–800–729–6686
Use Condom the Right Way, Condom Size Calculator, Lubricant, Barebacking and Resources
Basic educational information with resources and videos are free to view, share, and download.
These documents contain sexually graphic images and may not be suitable for some audiences
Subject
Syphilis | congenital syphilis prevention | chlamydia | gonorrhea | congenital gonorrhea prevention | STD | STI | sexually transmitted infection | sexually transmitted disease | testing | infant | infection | Medicine | Health | Cure | Pain | Doctor | Antibiotic | symptoms | signs | genitals | mouth | treatment | sore throat | lymph nodes | oral sex | vaginal sex | anal sex | Sexually Transmitted Disease
It's important to use condoms (rubbers, prophylactics) to help reduce the spread of sexually transmitted diseases (STDs). These diseases include the Human Immunodeficiency Virus, or HIV (the virus that causes AIDS), chlamydia, genital herpes, genital warts, gonorrhea, hepatitis B, and syphilis. You can get them through having sex -- vaginal, anal, or oral.

Public Downloads
All items are free to view, share, and download.
Files and Videos
Free HIV/AIDS Videos in Many Languages
We prevent the spread of HIV and help those affected by making HIV/AIDS prevention education videos in many languages available for free. You can stream the videos from YouTube or download higher quality versions from the Internet Archive under the Creative Commons "Attribution - Non-Commercial - No Derivatives" license.
Want a DVD? Order HIV/AIDS DVDs with your credit card. NGOs in the developing world that cannot afford to purchase a DVD can apply for free HIV/AIDS DVDs while supplies last! All our DVDs are freely copiable. You can also sign up to know when new videos or DVDs become available.
You can help fight HIV! Follow AIDSvideos on Twitter. Like AIDSvideos on Facebook. Subscribe to the AIDSvideos YouTube channel. Join the AIDSvideos.org monthly email list. Volunteer to translate scripts into your own language. Make a tax-deductible donation to Global Lifeworks, which is a 501(c)(3) not-for-profit, to support script translation and filming.
The content is free of known copyright restrictions under U.S. copyright law.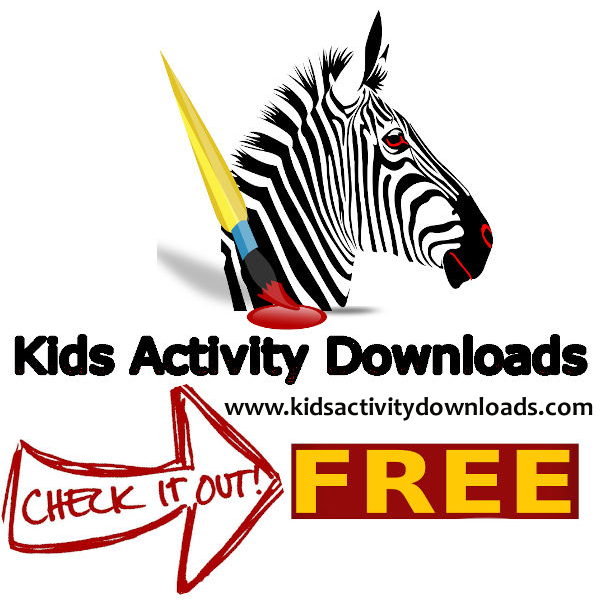 Street Stories - Be Smart. Be Well.