The fastest-growing drug problem in the United States isn't cocaine, heroin, or methamphetamines. It is prescription drugs, and it is profoundly affecting the lives of teenagers.
Research shows that when parents talk openly about drugs and drinking, children have better self-control and develop more negative perceptions of these risky behaviors.
How To Explain to Your Teen
Why You Don't Want Him
Drinking or Using Drugs
Don't want your teen drinking or using drugs? Tell him how you feel and what you expect from him. Be warm but firm. For example, you might say:
I'm not trying to ruin your fun. I love you and I want you to stay healthy. The best way to do that is to stay completely away from drugs and alcohol. I need you to promise that you will.
I realize there's a lot of temptation out there. I also know you're a really smart, strong person. That's why I expect you to stay clean — no matter what your friends are doing. Agreed?
There's a lot of new science about teens, drugs and alcohol. It scares me to know how easily you could damage your brain www.drugfree.org/teenbrain or get addicted. I want your word that you'll steer clear of all that, and keep me in the loop on the kids you hang out with, too.
In addition, educating adolescents and their parents about the risks of drug misuse and abuse can play a role in combating the problem. The National Institute on Drug Abuse (NIDA), a component of the National Institutes of Health (NIH), created the website NIDA for Teens: The Science Behind Drug Abuse to educate teens, their parents, and teachers on the science behind prescription drug misuse and abuse. Developed with the help of teens to ensure relevance, NIDA scientists created a site that delivers science-based facts about how drugs affect the brain and body so that young people will be armed with better information to make healthy decisions.
MY GENERATION RX
"My Generation Rx" includes resources designed to educate teens about the importance of using medications safely, as well as teaching teens key skills to turn down invitations to misuse and positive alternatives to cope with the demands of life. These materials could be delivered in formal classroom settings, after-school programming, youth organization meetings, or any other venue with teen audiences.
Rise in Prescription Drug Misuse and Abuse Impacting Teens
According to National Institute on Drug Abuse (NIDA) DrugFacts, prescription drug misuse and abuse is when someone takes a medication inappropriately (for example, without a prescription). Sadly, prescription drug misuse and abuse among young people is not an insignificant problem. According to National Survey on Drug Use and Health (NSDUH) data on youth and young adults, more than 5,700 youth in 2014 reported using prescription pain relievers without a doctor's guidance for the first time.
A common misperception is that prescription drugs are safer or less harmful to one's body than other kinds of drugs. However, there is a range of short- and long-term health consequences for each type of prescription drug used inappropriately:
Stimulants have side effects in common with cocaine, and may include paranoia, dangerously high body temperatures, and an irregular heartbeat, especially if stimulants are taken in large doses or in ways other than swallowing a pill.
Opioids, which act on the same parts of the brain as heroin, can cause drowsiness, nausea, constipation, and, depending on the amount taken, slowed breathing.
Depressants can cause slurred speech, shallow breathing, fatigue, disorientation, lack of coordination, and seizures upon withdrawal from chronic use.
These impacts can be particularly harmful to a developing adolescent brain and body. Our brains continue to develop until we reach our early- to mid-twenties. During adolescence, the pre-frontal cortex further develops to enable us to set priorities, formulate strategies, allocate attention, and control impulses. The outer mantle of the brain also experiences a burst of development, helping us to become more sophisticated at processing abstract information and understanding rules, laws, and codes of social conduct. Drug use impacts perception—a skill adolescent brains are actively trying to cultivate—and can fracture developing neural pathways. Additionally, as our brains are becoming hardwired during adolescence, the pathways being reinforced are the ones that stick. If those pathways include addiction, the impact may lead to life-long challenges.
As with any type of mind-altering drug, prescription drug misuse and abuse can affect judgment and inhibition, putting adolescents at heightened risk for HIV and other sexually transmitted infections, misusing other kinds of drugs, and engaging in additional risky behaviors.
NIAAA recently launched the NIAAA Alcohol Treatment Navigator. This online tool helps you find the right treatment for you — and near you. It guides you through a step-by-step process to finding a highly qualified professional treatment provider. Learn more at alcoholtreatment.niaaa.nih.gov
Harm Reduction, Injecting Drug Use 101, Guide to Cleaning Used Syringes
Sharing needles, syringes, or other equipment (works) to inject drugs puts people at high risk for getting or transmitting HIV and other infections. People who inject drugs account for about 1 in 10 HIV diagnoses in the United States. The best way to reduce the risk of getting or transmitting HIV through injection drug use is to stop injecting drugs. Call 1-800-662-HELP (4357) to find a treatment center. If you continue injecting drugs, never share needles or works.
If you continue injecting drugs, never share needles or works. Many communities have syringe services programs (SSPs) where you can get free sterile needles and syringes and safely dispose of used ones. They can also refer you to substance use disorder treatment and help you get tested for HIV and hepatitis. Contact your local health department or North American Syringe Exchange Network (NASEN) to find an SSP. Also, some pharmacies may sell needles without a prescription.
Clean Syringe Access Database
US Syringe Exchange Program Database
NASEN is dedicated to the creation, expansion and continued existence of syringe exchange programs as a proven method of stopping the transmission of blood-borne pathogens in the injecting drug using community.
The following is a list by state/province/territory of those syringe exchange programs in North America that have given us permission to make their contact information public. This is not a definitive list of all syringe exchange programs.
Exchange Program
A Disinfected Syringe is NOT a Sterile Syringe If it is done carefully and thoroughly, disinfection can reduce the amount of live HIV, HBV, and HCV in a syringe.
However, even the best disinfection procedure cannot guarantee that all viruses have been killed. The plastic syringes usually used by IDUs are designed for one-time use. They are not designed to be cleaned and used again.
Disinfected syringes do NOT meet the standards that are applied in all other settings in which people use syringes (such as hospitals, other health care settings, and insulin injections by people with diabetes). In these settings, people must use a new, sterile syringe for every injection.
For these reasons, a disinfected syringe is NOT as safe as a new, sterile syringe. Recommendations about disinfecting syringes with bleach or others agents apply ONLY to situations in which IDUs do not have sterile syringes.
Substance abuse treatment and access to sterile syringes through pharmacies, physician prescription, and syringe exchange programs are essential components of HIV prevention efforts among injection drug users.
Other things you can do to lower your risk of getting or transmitting HIV, if you continue to inject drugs, include:
Cleaning used needles with bleach. This may reduce the risk of HIV but doesn't eliminate it.
Using sterile water to fix drugs.
Cleaning your skin with a new alcohol swab before you inject.
Being careful not to get someone else's blood on your hands or your needle or works.
Disposing of needles safely after one use. Use a sharps container, or keep used needles away from other people.
Getting tested for HIV at least once a year.
Asking your doctor about taking daily medicine to prevent HIV (called pre-exposure prophylaxis or PrEP).
Using a condom the right way every time you have anal or vaginal sex. Learn the right way to use a male condom.
Learn more about how to protect yourself, and get information tailored to meet your needs from CDC's HIV Risk Reduction Tool
Getting Help Resources from National Institute on Alcohol Abuse and Alcoholism (NIAAA)
Finding and Getting Help
Treatment for Alcohol Problems: Finding and Getting Help
This guide from NIAAA is written for individuals, and their family and friends, who are looking for options to address alcohol problems. It is intended as a resource to understand what treatment choices are available and what to consider when selecting among them.
Rethinking Drinking: Alcohol and Your Health
For anyone who drinks, this site and booklet from NIAAA offers valuable, research-based information to help people to take a look at their drinking habits and how they may affect their health, and find ways to make a change.
Professional help
Your doctor. Primary care and mental health practitioners can provide effective alcoholism treatment by combining new medications with brief counseling visits. To aid clinicians, NIAAA has developed two guides: Helping Patients Who Drink Too Much, and for younger patients, Alcohol Screening and Brief Interventions for Youth: A Practitioner's Guide. Both are available at www.niaaa.nih.gov/publications/clinical-guides-and-manuals.
Specialists in alcohol use disorders. For specialty addiction treatment options, contact your doctor, health insurance plan, local health department, or employee assistance program. Other resources include:
Medical and non-medical addiction specialists
American Academy of Addiction Psychiatry
www.aaap.org
401–524–3076
American Psychological Association
www.apa.org
1–800–964–2000 (ask for your State's referral number to find psychologists with addiction specialties)
American Society of Addiction Medicine
www.asam.org
301–656–3920 (ask for the phone number of your State's chapter)
NAADAC Substance Abuse Professionals
www.naadac.org
1–800–548–0497
National Association of Social Workers
www.helpstartshere.org (search for social workers with addiction specialties)
Treatment facilities
Substance Abuse Treatment Facility Locator
findtreatment.samhsa.gov
1–800–662–HELP (1-800-662-4357)
Mutual-support groups
Alcoholics Anonymous (AA)
www.aa.org
212–870–3400 or check your local phone directory under "Alcoholism"
Moderation Management
www.moderation.org
212–871–0974
Secular Organizations for Sobriety
www.sossobriety.org
323–666–4295
SMART Recovery
www.smartrecovery.org
440–951–5357
Women for Sobriety
www.womenforsobriety.org
215–536–8026
Groups for family and friends
Al-Anon Family Groups
al-anon.org
1–888–425–2666 for meetings
Adult Children of Alcoholics
adultchildren.org
310–534–1815
Information resources
National Institute on Alcohol Abuse and Alcoholism
www.niaaa.nih.gov
301–443–3860
National Institute on Drug Abuse
www.drugabuse.gov
301–443–1124
National Institute of Mental Health
www.nimh.nih.gov
1–866–615–6464
Substance Abuse and Mental Health Services Administration
www.samhsa.gov
1–800–729–6686
Use Condom the Right Way, Condom Size Calculator, Lubricant, Barebacking and Resources
Basic educational information with resources and videos are free to view, share, and download.
Subject
Syphilis | congenital syphilis prevention | chlamydia | gonorrhea | congenital gonorrhea prevention | STD | STI | sexually transmitted infection | sexually transmitted disease | testing | infant | infection | Medicine | Health | Cure | Pain | Doctor | Antibiotic | symptoms | signs | genitals | mouth | treatment | sore throat | lymph nodes | oral sex | vaginal sex | anal sex | Sexually Transmitted Disease
It's important to use condoms (rubbers, prophylactics) to help reduce the spread of sexually transmitted diseases (STDs). These diseases include the Human Immunodeficiency Virus, or HIV (the virus that causes AIDS), chlamydia, genital herpes, genital warts, gonorrhea, hepatitis B, and syphilis. You can get them through having sex -- vaginal, anal, or oral.
Public Downloads
Files and Videos
Free HIV/AIDS Videos in Many Languages
We prevent the spread of HIV and help those affected by making HIV/AIDS prevention education videos in many languages available for free. You can stream the videos from YouTube or download higher quality versions from the Internet Archive under the Creative Commons "Attribution - Non-Commercial - No Derivatives" license.
Want a DVD? Order HIV/AIDS DVDs with your credit card. NGOs in the developing world that cannot afford to purchase a DVD can apply for free HIV/AIDS DVDs while supplies last! All our DVDs are freely copiable. You can also sign up to know when new videos or DVDs become available.
You can help fight HIV! Follow AIDSvideos on Twitter. Like AIDSvideos on Facebook. Subscribe to the AIDSvideos YouTube channel. Join the AIDSvideos.org monthly email list. Volunteer to translate scripts into your own language. Make a tax-deductible donation to Global Lifeworks, which is a 501(c)(3) not-for-profit, to support script translation and filming.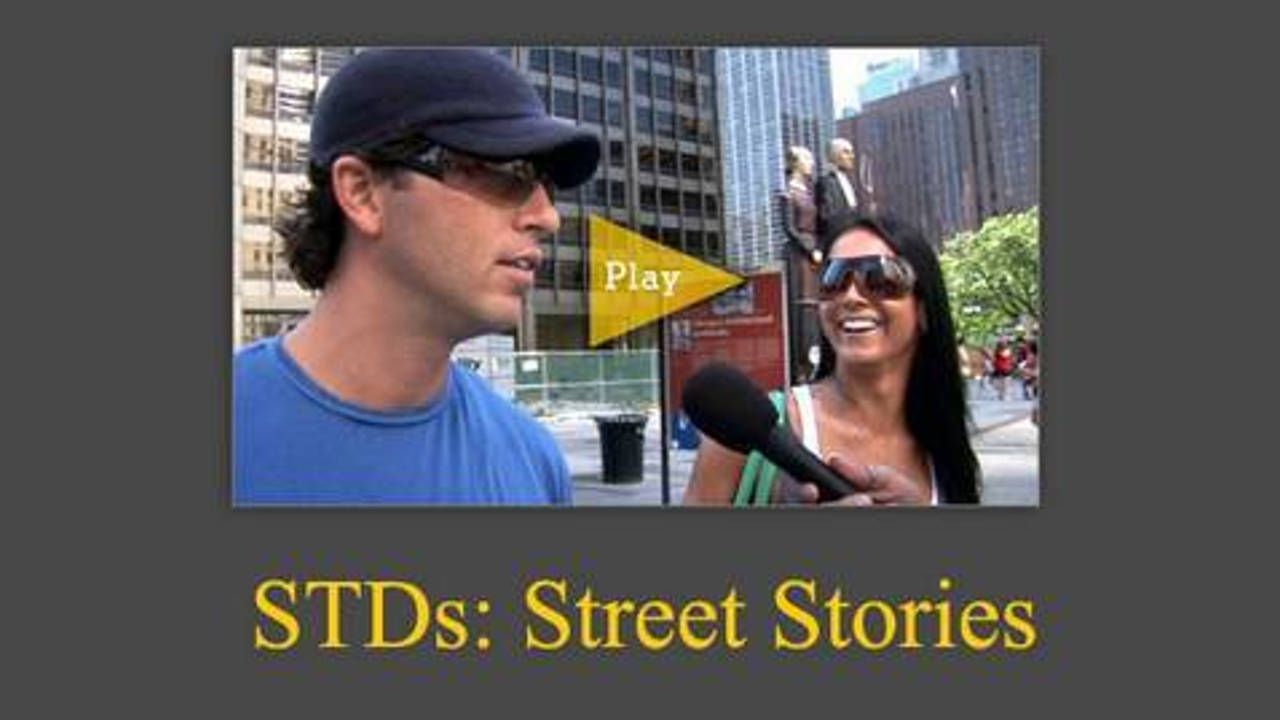 The content is free of known copyright restrictions under U.S. copyright law.