Junior Ranger activity books, environmental games, and coloring sheets are free to view, share, and download. All activities can be fun for any type of group and played anywhere. You will need to keep in mind the age and maturity of the group and adjust accordingly. Download National Park Service trip planning guide and checklist to help plan your trip. WebRanger, the National Park Service's online Junior Ranger program activity books are a free download too.
WebRanger is the National Park Service Junior Ranger's various projects are focused on science, adaptation, mitigation, or communication, and are related to both cultural and natural resources. Activity books are specific to state park and some of them are only completed onsite. However, most of the activities, puzzles and stories are printable and we have included copies available online. Any additional information can only be obtained at www.nps.gov for the specific state park.
Download the trip planning guide and checklist. Make your fun adventure a safe one too! No one plans to get hurt while out exploring in a National Park. However, nature is unpredictable, structures are historical, and your equipment can unexpectedly fail. Planning can be the key to a fun and safe adventure. Remember, safety starts with you!
National Park Finder App
iPhone, iPad, or iPod
Android Devices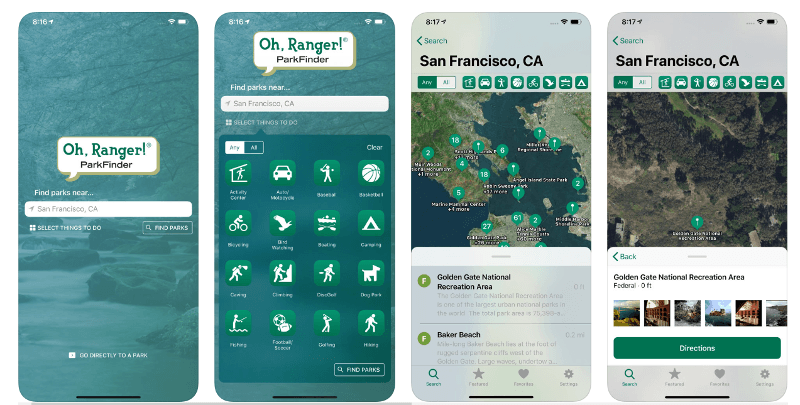 "Explore, Learn, and Protect!" The Junior Ranger motto is recited by children around the country; each taking an oath of their own to protect parks, continue to learn about parks, and share their own ranger story with friends and family.
Adventure Activity Resources
All downloads in this category include Junior Ranger activity books available in each state park. Explore additional subcategories with activities to download for special exhibits, events and National Park Service programs. Be sure to check out other articles in this section for links to resources, information and videos.
Public Downloads
All items are free to view, share, and download.
Public Downloads - Español (Spanish)
When available, we provide all our content with a Spanish version in our public download section. You can find additional material from sources listed in all our articles.