NOAA Confirms July 2019 was Hottest Month Since Records Began in 1880. Nine of the 10 warmest Julys have occurred since 2005, with the last five years (2015-2019) being the five warmest Julys on record. July 1998 is the only value from the previous century among the 10 warmest Julys on record. Download NOAA and NASA climate activity worksheets with interactive tools, resources for satellites view real-time datasets in an immersive, 3D visualization for desktop, watch 360 videos of earth and space.
July 2019 Temperature
July 2019 also marks the 43rd consecutive July and the 415th consecutive month with temperatures, at least nominally, above the 20th century average.
Climatologically, July is the globe's warmest month of the year. With July 2019 being the warmest July on record, at least nominally, this resulted in the warmest month on record for the globe.
Record warm July temperatures were present across parts of North America, southern Asia, southern Africa, the northern Indian Ocean, and the Atlantic Ocean, as well as across the western and northern parts of the Pacific Ocean. No land or ocean areas had record cold July temperatures.
Global sea level rise is accelerating incrementally over time rather than increasing at a steady rate, as previously thought, according to a new study based on 25 years of NASA and European satellite data.
Interactive Features
Eyes on the Earth 3D
Fly alongside NASA satellites and view real-time datasets in an immersive, 3D visualization for your desktop.
Climate Time Machine
Go backward and forward in time with this interactive visualization that illustrates how the Earth's climate has changed in recent history.
Quizzes
Explore and test your knowledge with these interactive quizzes.
Multimedia
Explore a stunning gallery of before-and-after images of Earth from land and space that reveal our home planet in a state of flux.
Keep track of Earth's vital signs, see the planet in a state of flux and slow the pace of global warming with NASA's free mobile apps.
Travel through Earth's recent climate history and see how increasing carbon dioxide, global temperature and sea ice have changed over time.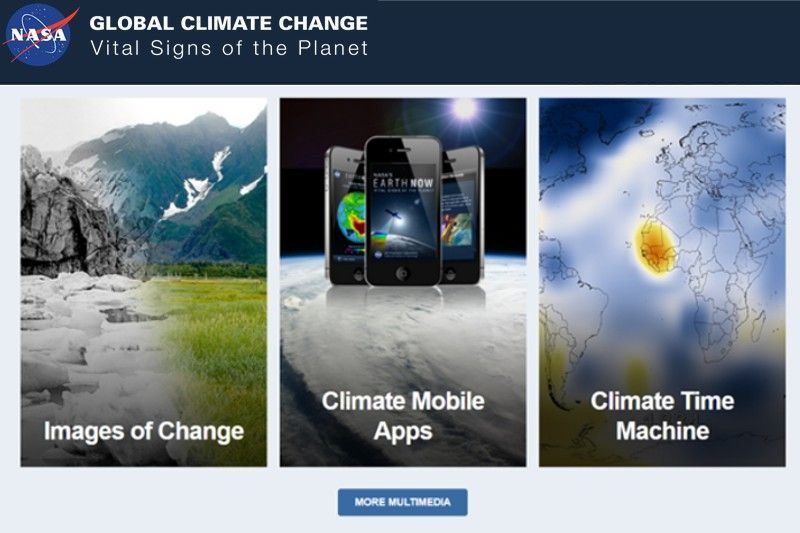 Important note: Not all browsers support viewing 360-videos/images. YouTube supports uploading and playback of 360-degree videos/images on computers using Chrome, Firefox, Internet Explorer, and Opera browsers.
360-Video: The Call of Science
Join NASA Earth scientists for a 360-degree view of our planet as they head into the field to study ice in Greenland and coral reefs in Hawaii. You can stand with scientists on Arctic ice, fly above the ice sheet, glaciers and sea ice as part of Operation IceBridge, then head to Hawaii as scientists dive into Kaneohe Bay as part of NASA's CORAL mission.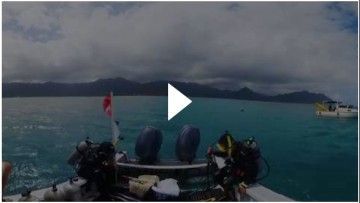 360-Video: Journey To The Edge Of Space
Experience what it's like to leave Earth, traveling to over 90,000 feet into the stratosphere. Never before has a 360-video been recorded at these heights – so buckle up and enjoy the view as Seeker takes you on a journey to the Edge of Space.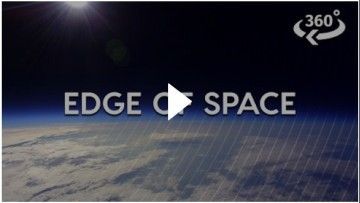 Scientific Consensus: Earth's Climate is Warming
Temperature data showing rapid warming in the past few decades, the latest data going up to 2018. According to NASA data, 2016 was the warmest year since 1880, continuing a long-term trend of rising global temperatures. The 10 warmest years in the 139-year record all have occurred since 2005, with the five warmest years being the five most recent years. Credit: NASA's Earth Observatory.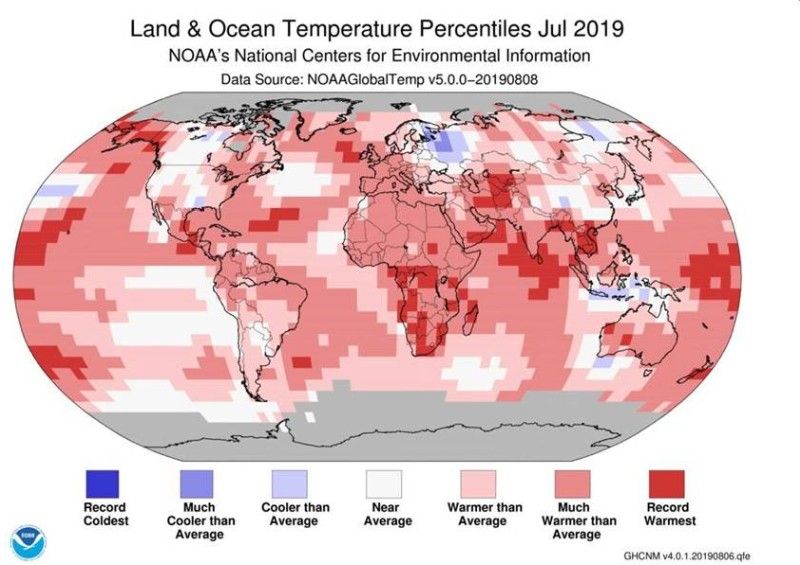 Public Downloads
All items are free to view, share, and download.
Public Downloads - Español (Spanish)
When available, we provide all our content with a Spanish version in our public download section. You can find additional material from sources listed in all our articles.